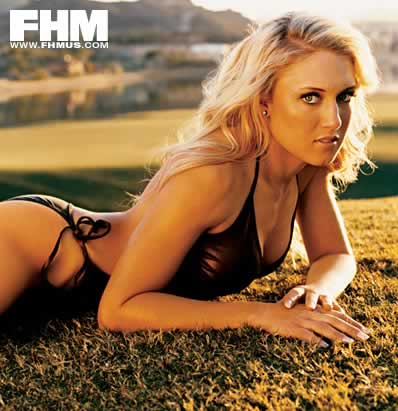 Natalie Gulbis came to limelight in 2005 as one of the most popular woman golfers in the United States. It was not the victories but the swimsuit calendars 2005 / 2006 and a Golf Channel TV Show.

Natalie Gulbis become the youngest player ever to play for a LPGA (Ladies Professional Golf Association) event, when she qualifed at the age of 14 on 1997, which was broken by Michelle Wie later.

Natalie Gulbis strated playing golf at school in boys team and during her college at University of Arizona. She turned pro in 2002.

Natalie Gulbis made 1 million dollars in 2005 without a win.
---
Natalie Gulbis Links